God's Greatest Miracles
God's Greatest Miracles
A TALE OF TWO LITTLE ANGELS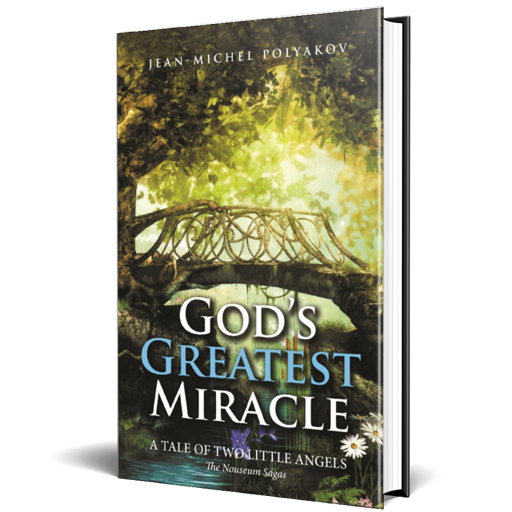 When a young child hugs our leg, looks up, and says, I love you, our hearts melt, for we feel the gift of unconditional love, perhaps for the first and only time in our adult lives. Unconditional love is natural only to the very young, which is why Lord Yeshua loved them. A love he showed us how to rekindle in later life if we choose to leave the Forest of Errors and Return Home. 
Suppose you want to live unconditional love. If so, allow two little angels to show you how to love as God would like. Join them on their journey to fulfil God's plan of making a Kingdom of Heaven on Earth. A voyage teaching them to love each other unconditionally and eventually ridding their planet of egoism and evil. 
How do we return home? By remembering our original state of innocence, when we weren't afraid to love. Listening to our angel within, willing to put altruism first in the physical world to live and work for the benefit of everyone. All God asks of us is to receive the love God bestows, allowing it to shine into our world for the sake of all. Become angels of God again. 
This children's tale is the first codex in the Nouseum sagas. Some codices of the series are for adults and some for children. Currently, I have nine more to publish.